Welcome to The Music Shoppe Internet Links page!

We have just included this section in our website for all music
and entertainment related sites interested in exchanging links
with The Music Shoppe. PLEASE, no "adult" related sites!
Click on " CONTENTS" at the top to find any page in the web.
Call us Mon-Thur: 12-8 PM Fri-Sat: 12-3 PM (330) 773-3030
The Tampa Bay Area Start Page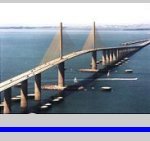 NEWS / EDITORIALS / WEATHER / SPORTS / STOCKS / BUSINESS
JOBS / GOVERNMENT / ARTS & MUSEUMS / ATTRACTIONS
EVENTS / CONCERT INFO / MOVIES / TV & RADIO / OUTDOORS
TRAVEL / LINKS / ADD YOUR URL / ADVERTISE / FREE E-MAIL
Tampa Bay's Favorite Start Portal