Welcome to The Music Shoppe Music Stores section!


Musical Instrument and Equipment Sales

Musical Books and Sheet Music Sales
Use the CONTENTS page at the top to find any page in the web.
***PLEASE NOTE THAT I JUST MOVED BACK TO OHIO***
***AND HAVE NOT UPDATED INFO FOR N.E. OHIO YET***
Call us Mon-Thur: 12-8 PM Fri-Sat: 12-3 PM (330) 773-3030

SHOPPING ADVENTURE!!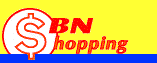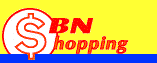 Thanks for visiting, click the button below to enter our website.
For music stores, please choose electronics for your category.
CLICK HERE CLICK HERE

Your #1 Music Equipment Retailer On the Internet
5335 Bass Road, Fort Wayne, Indiana, 46808
PHONE: (219) 432-8176 TOLL FREE: (800) 222-4700
SODJAMUSIC.COM
We're the source for all the best in music...
and have been for almost 40 years!
5200 Wilson Mills Road Richmond Heights Ohio 44143
PHONE: (440) 461-2995 FAX: (440) 461-8212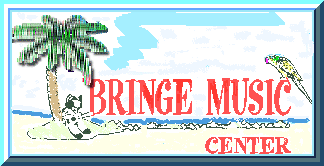 Serving the Gulf Coast of Florida since 1956
2129 First Ave. N. St. Petersburg Fl. 33713
PHONE: (727) 822-3460 TOLL FREE: (888) 710-6455

The online musical instrument megastore!


We have everything musical that you need!



EXCLUSIVELY FOR ELECTRONIC MUSICIANS SINCE 1982 !
3541 E. Indian School Rd., Phoenix, AZ, 85018
TOLL FREE: (800) 221-KEYS OR: (800) 221-5397

GUITARS DRUMS KEYBOARDS RECORDING AMPS LESSONS
BAND INSTRUMENTS ELECTRONIC REPAIR GUITAR REPAIR
PRO SOUND CONTESTS LOCAL BANDS
10720 74th Avenue N. Suite E Seminole, FL 33772
PHONE: (727) 391-3892 FAX: (727) 393-2981

EVERYTHING MUSICAL YOU NEED ONLINE !
TOLL FREE: (800) 776-5173

THE CENTER OF THE UNIVERSE
FOR YOUR MUSICAL NEEDS
IN TAMPA BAY, AND ACROSS THE USA!
_____________________________________________________
3906 W. Hillsborough Ave. Tampa, FL 33614
PHONE: ( FAX: (813) 354-8538



The worlds largest supply of
sheet music and accessories!



In your neighborhood, across the USA!





We have everything musical that you need!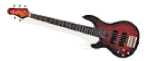 CLEARWATER TAMPA SARASOTA


PLACE YOUR AD HERE !
FIND OTHER MUSICAL PEOPLE WITH YOUR INTERESTS
IN THE NORTHEAST AREA OF OHIO
CALL US NOW TO GET STARTED !
Call us Mon-Thur: 12-8 PM Fri-Sat: 12-3 PM (330) 773-3030